Staff
Our dedicated staff are here to provide support, compassion, and information to help you through your journey of grief and the celebration of your loved one's life.
Westcott Funeral Home - Cottonwood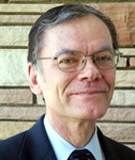 Steve Palmer
Advance Planning Counselor
steve@westcottfuneralhome.com
Steve Palmer is the former owner of the funeral home. As well as being as licensed funeral director and embalmer, he is a licensed insurance agent. Steve can explain the man options available and help find what meets your needs and budget.